Report Export feature (XLS, PDF, HTML, DOC)
All reports can be exported to Excel, Word, PDF, HTML for ease of use.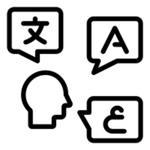 Multi Lingual
Prodigious Supports Multi Lingual concept not only in Labels and Captions but also captures data and saves them in different languages. It also allows change in data orientation based on language.